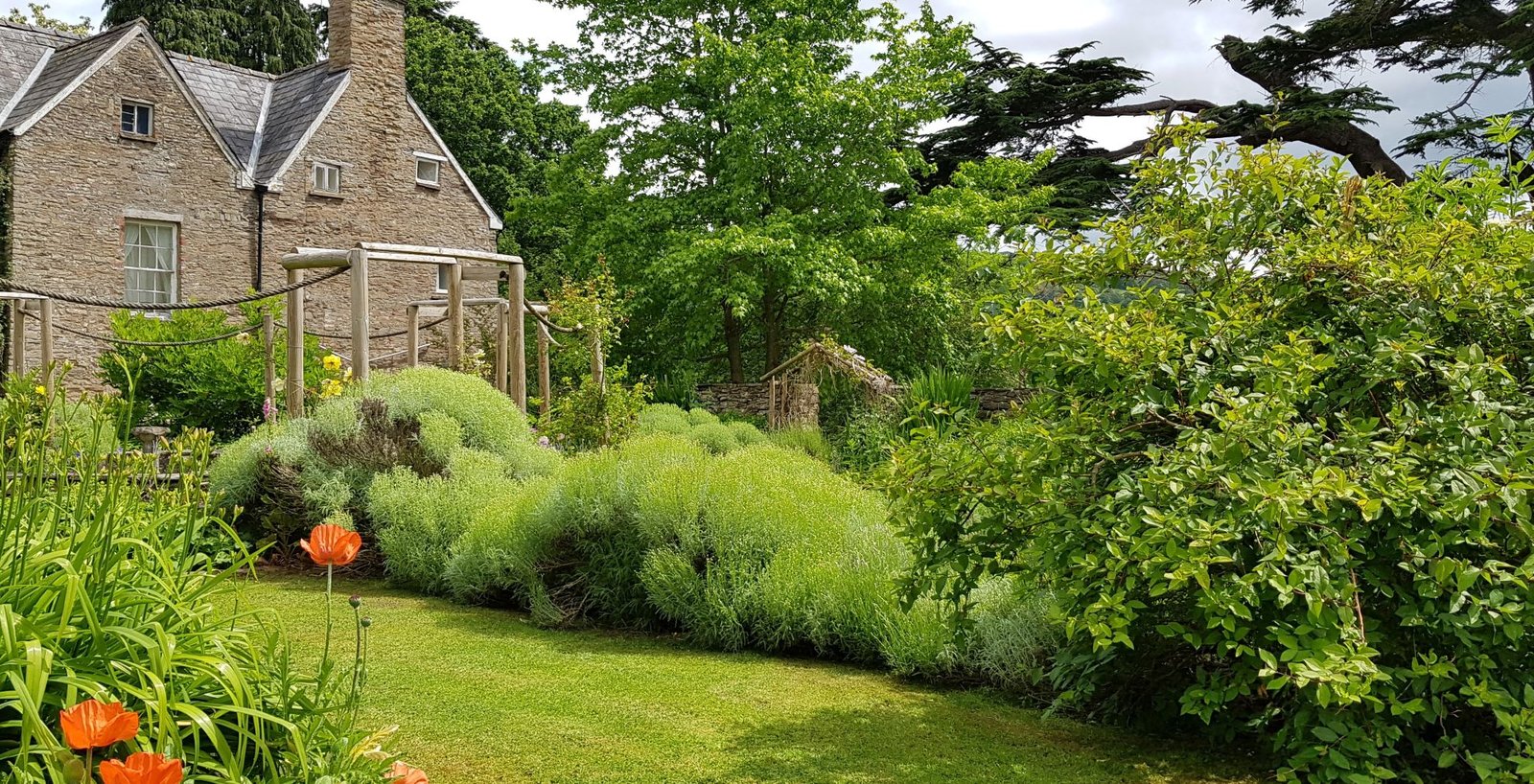 Life at Part-Y-Seal
We moved to Part-y-Seal 30 years ago and have been working hard to restore the house ever since. In that time we have also cleared a large area of ground and developed an extensive kitchen garden where we grow our food naturally. Here, we enjoy growing our fruit and vegetables for eating all year round.
We are a family run business with an emphasis on healthy and eco-friendly living.
All of our food is home grown/produced and vegetarian. Read below to see what we do here, at Part-y-Seal to help keep our carbon footprint as low as possible..
We look forward to seeing you soon
We grow our fruit and vegetables throughout the year in our large kitchen garden, greenhouses, polytunnel, fruit cages and orchard. We are proud that all of our produce is grown naturally without the use of any sprays or chemicals.
Our fruit is used both fresh and for a wide range of preserves, pickles & relishes. We grow a wide variety of different fruit including plums, greengages, red, white & black currants, rhubarb, blackberries, gooseberries, blueberries, cherries, logan & tay berries, Chinese gooseberries, melons, grapes, figs, persimmon (sharon fruit), apricots and peaches.
We grow a wide range of salad crops, over 15 varieties of beans (for both fresh and dried use) cabbages, cauliflowers, broccoli, Brussels sprouts, kohl Rabi, parsnips, carrots, leeks, potatoes, onions, peas, celeriac, pumpkins and a wide variety of squashes, sweet corn, celery, turnips, swedes, seakale and garlic.
In the greenhouse we grow tomatoes, cucumbers, aubergines, peppers, chillies, okra and salad crops in the winter. We also grow many herbs and seeds such as poppy and mustard. In our courtyard we have citrus and olives growing and, last year, we grew our first pineapple.
We crystallise some of the soft fruit for use in our muesli and homemade ice creams. We make teas such as chamomile & peppermint, and also our own elderflower and redcurrant cordials, hot spiced apple and plum drink.
If it is possible to grow it … we try it!!
We have four beehives which provide us with delicious honey and help to pollinate our fruit trees and soft fruit. Our happy rescue chickens enjoy pecking around in their run and,in turn, provide us with wonderful free range eggs which we use in all of our cooking.
 We have installed a biomass boiler which provides both Part-y-Seal and the Coach House with ample heat and hot water. What a surprise it will be for our regular customers!!
The boiler, run on woodchips, was installed by a local company – Novalux Energy. www.novaluxenergy.com. We highly recommend them to anyone thinking of biomass as, they were very hardworking, helpful and had the work completed on time. They install boilers for both the domestic and commercial user.
We mill our own wholemeal flour for our bread and rolls, using a stone ground mill.  We also make our own pasta, chocolates & fudge.
We have our own borehole for delicious fresh water.
Solar panels have been installed on our southwest facing roof which provides much of our electricity.
We grow and harvest our own bamboo canes for use in both the kitchen and flower garden.
We use the freecycle website for many of our needs, in fact our large greenhouse was built with bricks, glass, windows and doors acquired from the site-thus keeping things out of landfill and reusing them instead.
All of our rubbish is recycled or composted, the refuse men never have to collect from us!
As you can imagine we live a busy, but very rewarding life here at Part-y-Seal!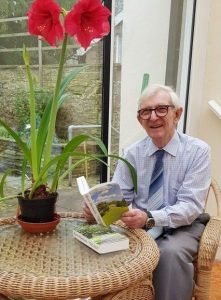 Living in the Coach House, local author Henry Hartmann, is one of the word's most prolific authors, with nearly 700 published titles to his various pen names.
His latest work, 'Windsong', is a sweeping historical saga that charts the adventures of a young Welsh man, from his humble farm in the hills to the sultry sugar plantations of Jamaica. The story includes his adventures from the back streets of Bristol, to the slave trade in Africa, and the American War of Independence before returning to his Welsh roots. Both books can be bought here at Part-y-Seal and signed copies are available
Henry is also a very keen gardener and you can see the results of his hard work in the Coach House garden if you visit us one of our 'Garden Open' days.
Snapshots OF PART-Y-SEAL LIFE
We have started uploading the photos below to give little snapshots of our life in our gardens through the changing seasons. All of them have been taken by Tanya who runs our Instagram page.  If you would like to see more photos and videos of our life here at Part-y-Seal you can follow us on Instagram.